November 21, 2022
THE WINNER OF SCL SUSTAINABILITY AWARD 2022 IS A COFFEE ADVENTURE
Frederiksdal Sinatur Hotel & Konference is the winner of the sustainability award 2022
Science City Lyngby's sustainability award has now been distributed for the second time at the Partnering for the Future conference in the occasion of Science City Lyngby's 10 year anniversary celebration at Microsoft.

Four nominated companies and organizations were in the final sprint, but it was Frederiksdal Sinatur Hotel & Konference who well deserved won the prize and title as the winner of Science City Lyngby's sustainability award 2022 for their coorporation with Kaffe Bueno.

Coorporation about coffee creates new products
In 2020 Frederiksdal Sinatur Hotel & Konference formed a coorporation with Kaffe Bueno which was founded in 2016 by three columbians living in Denmark. Kaffe Bueno collects all the coffee waste from the Sinatur hotels with the purpose of extract the coffee oil and use it for shampoo, soaps and moisturizers for all the hotels. Together, they found a solution to use the rest of the coffee waste. It becomes coffee flour, and will be used by the chefs a the hotels to bake bread for the hotel guests.
"Coorporation with Kaffe Bueno is a great example of how recycling and circularity makes merge into a higher unity. We work hard to be a responsible and sustainable company, and because og that we want to have suppliers who shares the same mindset to care about the nature. And Kaffe Bueno does that. We are very pleased to win a prize for this particular coorporation," says CEO of Sinatur Hotel & Konference, Claus Nielsen.
The sustainability award was handed over by U/Nord and principal Pernille Bogø Bach, who was the winner of the prize last year.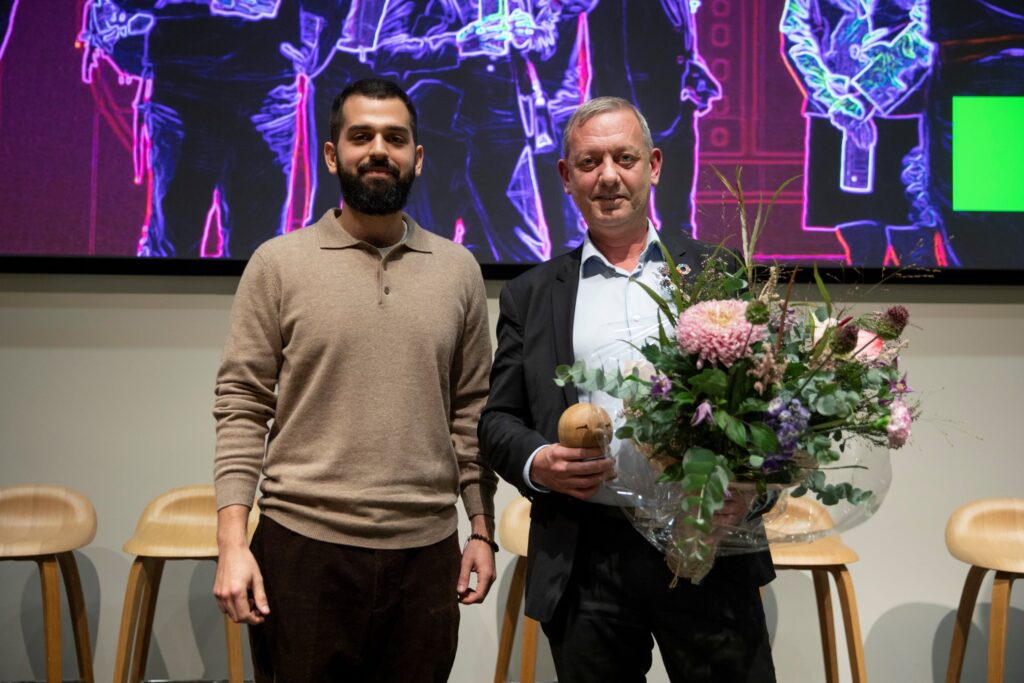 The jury agreed in coffee waste
The jury was agreeing when they pointed out Frederiksdal Sinatur as the winner of 2022.
The winning project which was created together with Kaffe Bueno is about coffee and the good properties of coffee. It goes further than the 1% as we normally get from coffee brewing.

The jury was very excited about how Frederiksdal Sinatur and Kaffe Bueno succeeded to use all the coffee waste for new products in order to keep it to their intern circularity. The jury wheighted that the winner projecct was an exciting and good initiative to inspire other line of industries and other campanies and organizations.

Moreover, the coorporation between Frederiksdal Sinatur and Kaffe Bueno is a great example of its usefulness to engage in strategic coorporations. The project takes all elements of the supply chain in to consideration and it is a closed cirkular curcuit, where all the ressources stays in th curcuit. By focusing on least possible waste, new business model has arrived. It makes it possibilities to develop products of what used to be defined as trash.

The jury this year consisted of mayor Sofia Osmani from Lyngby-Taarbæk municipality, chairman of the sustainability committee Gitte Kjær-Westermann from Lyngby-Taarbæk municipality, architecht Charlotte Algreen from Algreen, CEO Flemming Horn from Lyngby-Taarbæk supply and sektion manager Kirsten Galamba from DTU.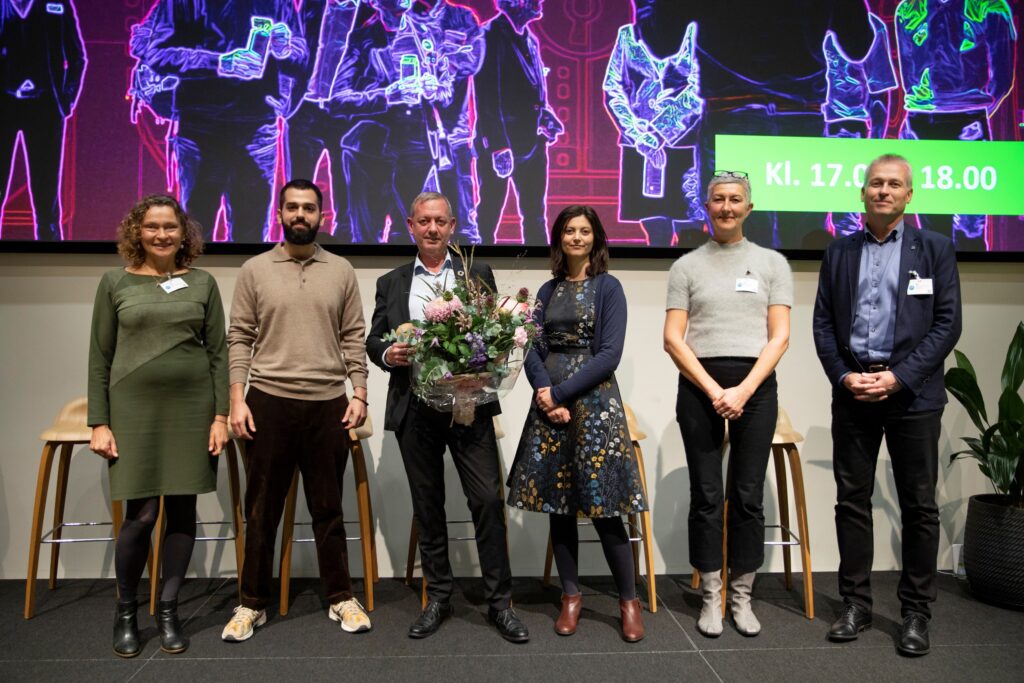 Highly qualified field of green projects
Besides Frederiksdal Sinatur, it was a highly qualified field of green initiatives who was nominated for the prize:
COWI for their strategy Future Now
Lyngby-Taarbæk Kommune for their task committee for sustainability
Virum Gymnasium for their continuous sustatinability work
All of the initiatives was got praise for their effort in compared to green transition and for actively doing something to create engagement for others and support sustainable development.
About Science City Lyngby's sustainability award
The prize has now been distributed with the purpose to focus on local initiatives and actions which support the green transition.
"Science City Lyngby want to show, local and global, that our companies are actively participating in the green transition. By establishing a sustainability award, we hope to not only pick a winner, but also to communicate the many good actions in which its is possible to learn an to be inspired among our members," says Marianna Lubanski, CEO of Science City Lyngby.