General Assembly 2017
The City of Knowledge invites members to the sixth ordinary general assembly at DTU on April 5, 2017. Please note that the assembly is held in Danish.
The first part of the programme consists of the formal general assembly with an agenda in accordance to the City of Knowledge articles. The first part is followed by an exciting presentation by Dan Stubbergaard, Architect and Creative Director atCOBE Architects as well as a debate on urban development. After the presentation, there will be a reception with opportunities for networking.
Programme
17:15-17:30     Arrival with light refreshments
17:30-18:30     General Assembly
18:30-18:45     Break
18:45-19:30     Presentation by Dan Stubbergaard, COBE Architects and Q&As
19:30-20:00     Reception
About the guest speaker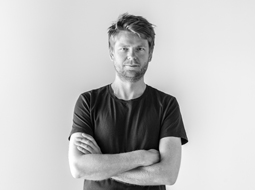 Dan Stubbergaard, COBE Architects  


Dan Stubbergaard is Creative Director at COBE. Through his work as an architect, Dan has accumulated substantial experience with development processes, which translates creativity to value. With his unique architectural talent, he is the man behind several iconic and award-winning projects such as Denmark's new rock museum, Ragnarock in Roskilde, Nørreport Station as well as the urban development of Nordhavnen and the Paper Island in Copenhagen.