September 3, 2020
Get Your Lyngby City Map
Science City Lyngby has again this year made it easy to find the city's many wonders. Together with BaseCamp, we have gathered it all in a Lyngby City Map.
In the map you can find information about cultural heritage, cultural experiences, green areas, sports opportunities and much more.
Lyngby City Map is distributed to students in Lyngby and contains practical information on everything from public transport options to and from Lyngby, student discounts, city and commercial life, cultural institutions, and nature areas in Lyngby and the surrounding area.
Find a copy at Lyngby-Taarbæk Municipality, Lyngby-Taarbæk Library, BaseCamp or DTU.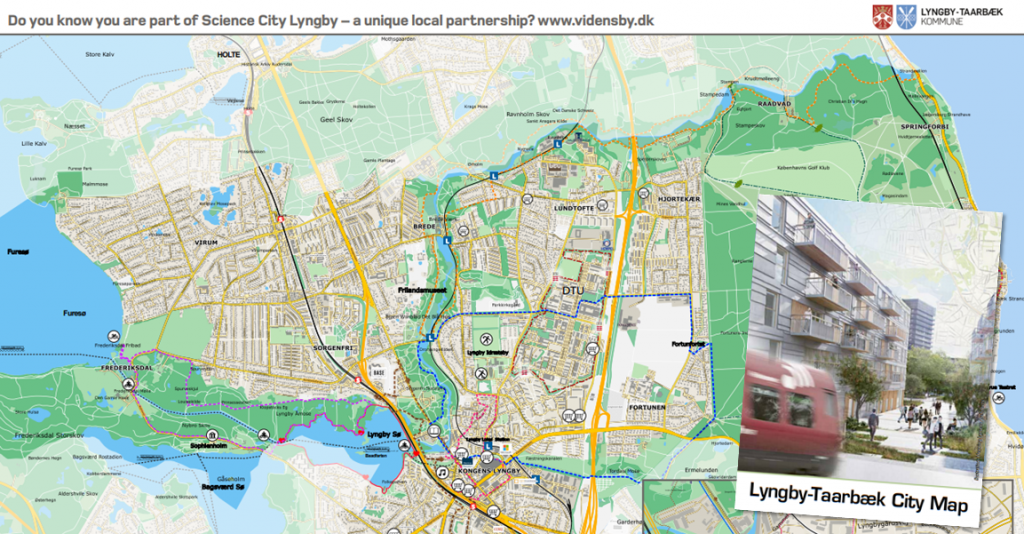 Welcome sign in Likørstræde
Science City Lyngby also adorns Likørstræde just opposite Lyngby Station, where our welcome sign has once again been set up to welcome students to Vidensbyen!