November 1, 2016
FUTURE magazine – the story of Lyngby and the City of Knowledge
The magazine FUTURE gathers some of the exciting projects and initiatives that illustrates Lyngby as a true City of Knowledge. The magazine provides greater insight into the current development and also the future Lyngby and Vidensby to the local citizens as well as businesses, employees, students, visitors and international readers.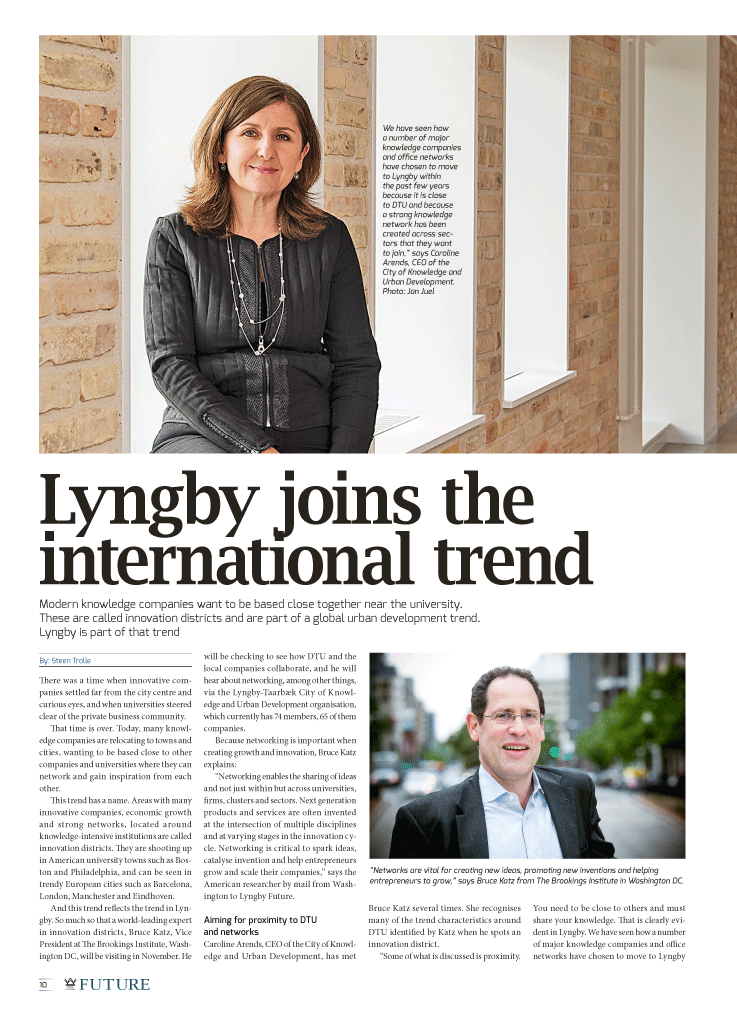 To many of the members in the City of Knowledge, the magazine FUTURE is a good example of a collective story of some of the concrete initiatives, which as underway and by the City of Knowledge. Sara Kolka, Head of PR at Microsoft Development Center, uses the magazine for many purposes and states:
"We use both versions of Future magazine [in Danish and English] to give to our partners and customers as well as employees to share the future vision of Lyngby and what the area has to offer. The Danish version has been popular with local guests and the English version has been great for our international employees or guests visiting from abroad. We have also shared some of the articles on social media"
Lyngby is home to a number of international employees, citizens and organisations, who all share an interest in the urban development of Lyngby. One of the missions in The City of Knowledge is to make Lyngby into an international hub and the English version of FUTURE is therefore an important element in the attraction and retention of international workplaces, employees and visitors.
The English version of FUTURE also has many readers outside of Denmark's borders. The magazine is used by interest groups, developers and organisations to illustrate the great investment potential in Lyngby.
"There is fierce competition among the European regions today in attraction international companies and investors, and it can be challenging for organisations such as Copenhagen Capacity and Invest in Denmark as well as industrial real estate agents to convey the many opportunities that exist in Lyngby. FUTURE provides a collective story of the riveting development. That is why we share the magazine with a number of relevant organisations" says Caroline Arends, CEO in 'The City of Knowledge'.